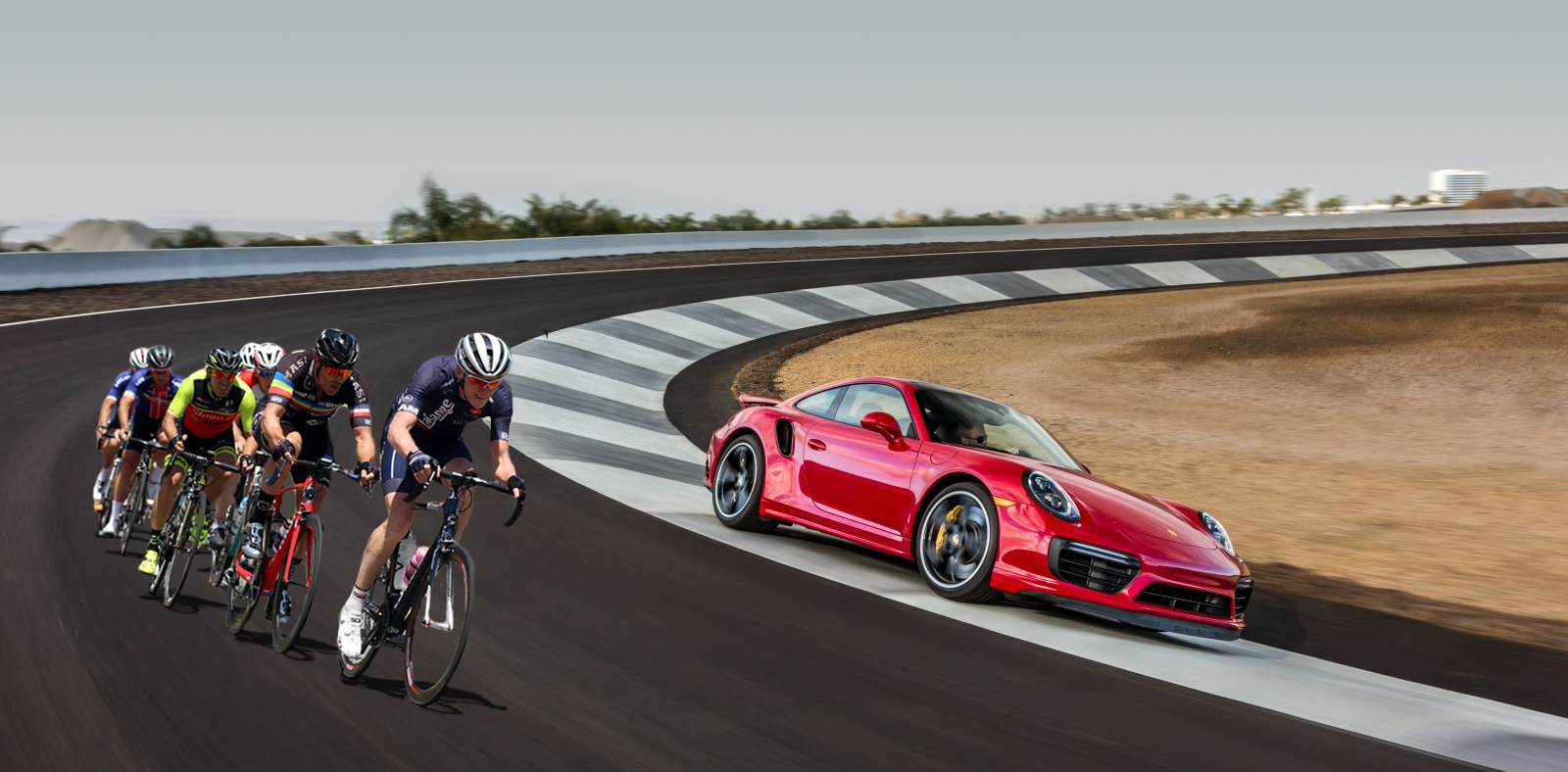 Sunday, June 2, 2019
Held under USAC Permit No. 2019-1942
Pre-register at BikeReg through 11:59 PM PDT on Thursday, May 30, 2019. Number pickup and onsite registration close 15 minutes prior to each race. All racers must present a valid USAC license. One-day licenses are available on BikeReg and onsite for Category 5 racers. Additional races are $15 pre-reg or day of. Team tent sites available for $50/space.
Address: Porsche Experience Center Los Angeles at 19800 South Main St., Carson, CA 90745
From I-405, exit onto I-110 S. Take exit 8 toward Torrance Blvd. Turn right onto Hamilton Ave. Take first right onto West Del Amo Blvd. Take second left onto South Main St. The Porsche Experience Center is on the right before passing under I-405.
Parking: Parking in the Porsche Experience Center parking lot. Additional parking along South Main St.
Course: This course is smooth pavement designed exclusively to be to be taken at speed in a Porsche. The course features multiple sweeping turns, including two fast 180s, and a short, punchy climb. On the last lap, racers exit the second 180 degree turn to cross the finish line in front of the Porsche Experience Center museum. Wheels-in/wheel-out pit; free lap rule applies. No warming up on the course. Please warm up on a trainer or on the street. .